Our Wonderful Doctors
Dr. Megan Hockenson, Dr. Mia Long, and Dr. Vickie Wang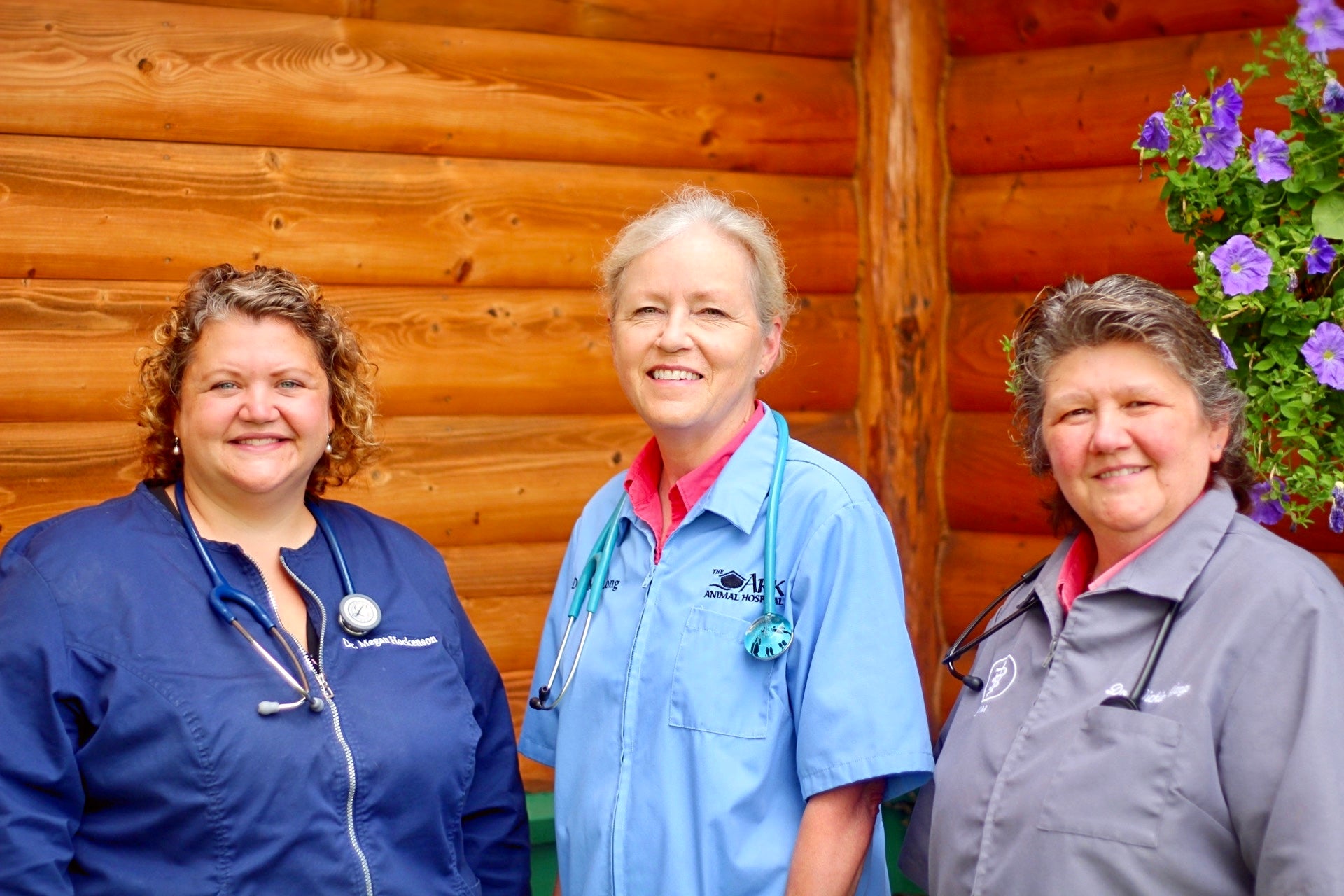 The Ark is a caring, trusted small animal veterinary hospital in Park Rapids, Minnesota.
Established in 1994, our goal is to work as a team to provide comprehensive and compassionate veterinary care for companion animals and exceptional service to their owners.
Our staff is committed to preventative health care for pets and promote responsible pet ownership. We work closely with the Headwaters Animal Shelter and provide medical and surgical care for rescued animals.
We are actively involved in ongoing programs of continuing education to provide the most recent advances in veterinary care for our patients. Our veterinarians and technicians are members of state and national veterinary organizations.