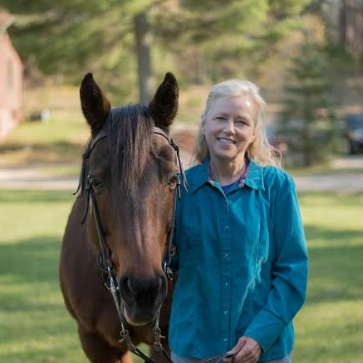 Dr. Mia Long
Mia is a city girl turned northwoods woman. Dr. Long graduated from West High in Mpls and received her BS with honors in Biology from Earlham College. Dr. Long spent six fun years working as a wildlife technician for the MN DNR and USFWS and several summers studying biology at Itasca Park. Changing course, she then attended the U of MN College of Veterinary Medicine receiving her Doctorate. Dr. Long spent a year in the Peace Corps as a veterinarian and seven years in mixed animal practice in Alexandria and Perham. In 1994 Dr.Long purchased the Nevis Veterinary Clinic, moved it to Park Rapids and renamed it the Ark Animal Hospital. Dr. Long finds veterinary practice rewarding and challenging." I celebrate the human-animal bond every day. Pets enrich our lives and improve our mental and physical health. Our job is to help our clients keep their pets healthy!" Dr. Long was a founding member of the Headwaters Animal Shelter and has been a Kinship mentor. In her spare time enjoys spending time outdoors- hiking, hunting, fishing, horseback riding, bike riding, skiing and participates in an occasional fun run or Triathalon. Dr. Long has a Brittany spaniel, Ripley, and a horse Tory.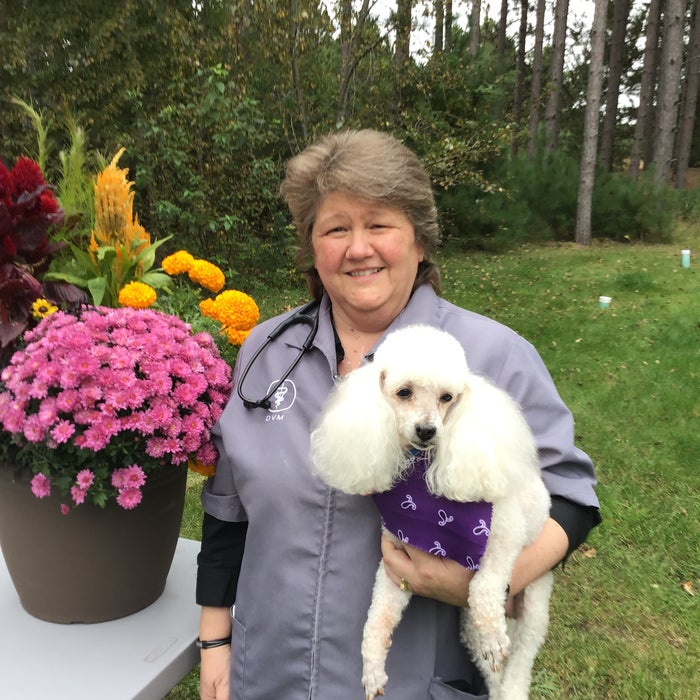 Dr. Vickie Wang
Dr. Vickie Wang grew up in the farmlands of Fertile MN. She attended North Dakota University in Fargo where she received an Associates's degree as a Certified Veterinary Technician and completed her undergraduate studies. Dr. Wang went on to receive her Doctorate in Veterinary Medicine at the University of Minnesota College of Veterinary Medicine. Dr. Wang's professional interests include preventive medicine, feline internal medicine and geriatrics.
Dr. Wang shares her home with three dogs-Cassi, Callie and Emmie, and five cats- Preston, Bell, Rhayne, Ash, and Onyx. "Having pets all my life gave me the opportunity to understand how they have enriched my life and the lives of others".
When not caring for pets at the clinic, Dr. Wang can be found spending quality time with her pets, hiking- with at least one dog in tow, biking, snowshoeing, cross country skiing or tending to her flower garden, especially her roses. "There is nothing like being surrounded by pine trees to make one feel grounded, but being a small-town girl, the friendly pet owners have always made me feel at home."